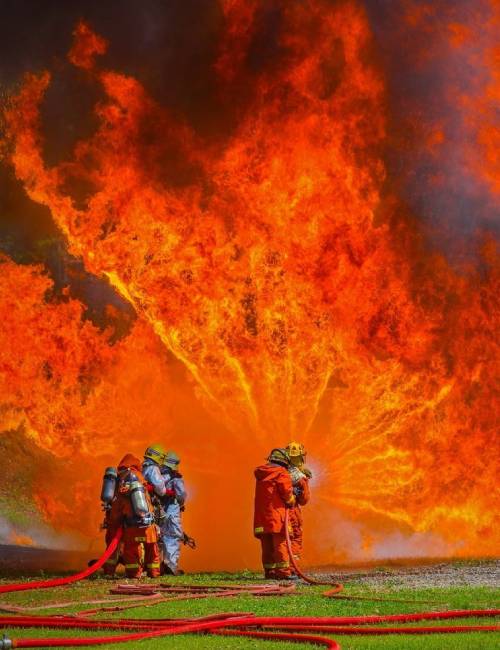 Welcome to Bayside Fire Protection. My name is Gabe Woods I have been in the fire protection industry for over 10+ years. I've worked for several different fire protection companies around the Bay Area and have done service for some major corporations like Clorox, Google and Hewlett Packard. In my experience I have learned that safety, communication and customer service are a vital part of this industry. California is known for wildfires that destroy homes, uproot families and can result in the loss of life. Bayside Fire is dedicated to educating the community in fire prevention and assuring working safety equipment in saving property, valuables and the lives of loved ones. I've been providing professional consulting services to clients from all around the Bay Area. From strategic planning to innovative solutions, my focus is always on building an efficient and results-driven relationship. I'll work with you to create a customized  plan of action for yourself or your organization. Get in touch to learn more.
Checkout How We Offer Fire Equipment Inspection Service
Inspecting the outer surface of the fire prevention equipment
A thorough check of maintenance and inspection tag
Check the status of the gauge it is in the green zone or not, as it ensures the equipment is fully charged and ready for action
We ensure a safety pin is in place to properly use fire prevention equipment.
Our inspection team provides your fire extinguisher is complete by checking its weight and suggests the replacement if no movement of the agent is detected
We check the status of the fire extinguisher surface to ensure its condition is good, with no dents and damage visible on its outer surface and nozzle.
A proper check of the hose as it should not be faulty or broken.
Contact Us Immediately If you find any such indications
Regular maintenance of fire prevention equipment will prevent any glitch or hiccup and assure efficient performance when it matters the most.
At Bayside Fire Protection, we do inspection and maintenance of fire extinguishers in homes, offices, and commercial places and test all essential fire prevention equipments to see if they work fine.
Our professionals competent in offering comprehensive fire equipment services in the bay area perform their job stringently with defined protocol related to the safety of life and property.